Community
"Your Community's #1 Auto Dealer"
Findlay is very active in the community, often referred to as the "Community's #1 Auto Dealer." Findlay contributes to the community every month with their "Charity of the Month" program.
Findlay is also active in four chambers of commerce, three trade organizations, and is a major sponsor of many annual events benefiting the community. Two of these are Holidays & Heroes and the I-90 Autoplex Trunk-n-Treat. An event Findlay began four years ago for kids, the Annual Trunk-n-Treat last October had over 6,000 participants and raised over a ton of food for the local food bank.
---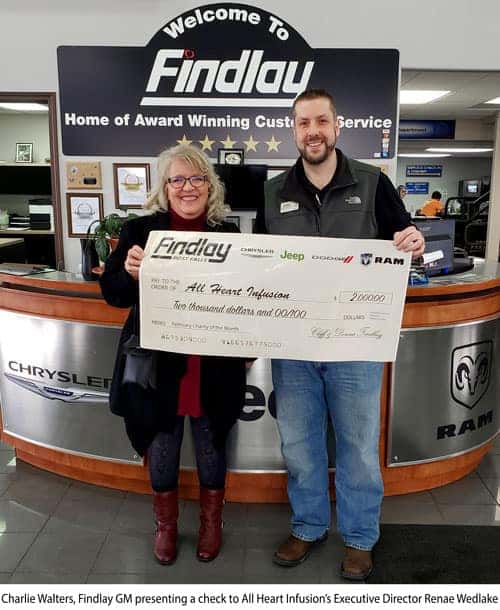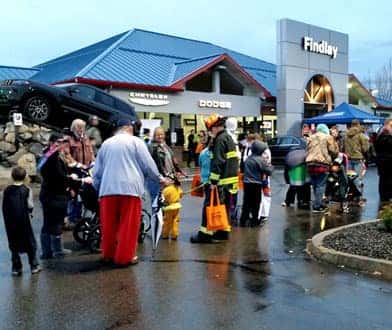 Findlay Charity of the Month Program
A portion of every new vehicle sale is put directly back into the local community through a monthly charity donation. Every month we will donate $2000… any additional money we raise through our new vehicle sales will be donated during the holiday season when charities need it the most.
HOW IT WORKS:
This year we are asking for your help to partner with 12+ organizations. Each month you can help us select a worthy charity in our community and we will donate $2,000.00.
HOW CAN I HELP:
Please take a moment and vote for your favorite organization and please help by nominating one for next month. Each organization can win once per year but can be nominated multiple months before winning. Be sure to let the organization know you nominated them and share this page on social media.

___________________________________________________________________________________________
---
---
 Thank You Letters