Jeep Gladiator Arriving Soon
Jeep Gladiator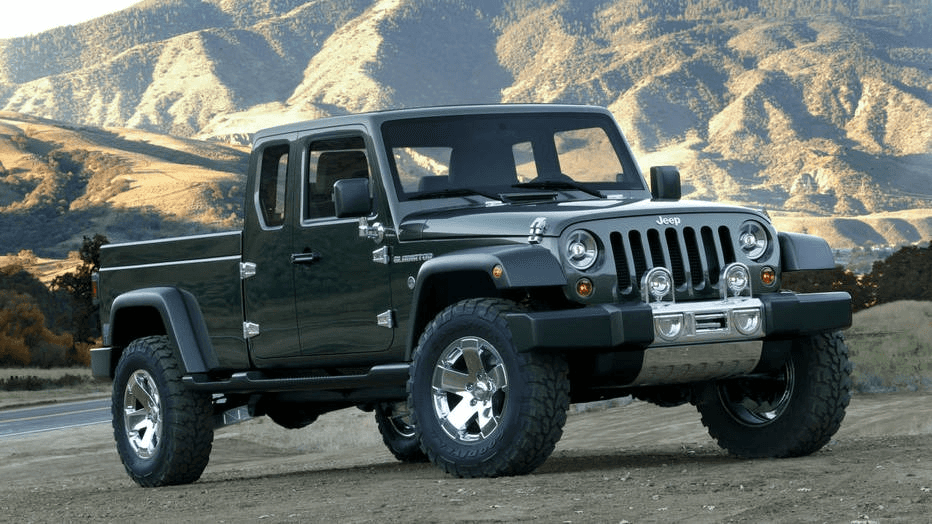 Jeep enthusiasts everywhere have been begging for a production version of a Jeep pickup truck for years. In 2005, even before the release of the new body style Jeep Wrangler JK, we were teased with a concept pickup (seen here) that was toted around at various shows and events over the last 13 years. As Chrysler moved towards a complete redesign of the Jeep Wrangler slated for the 2018 model year, it was also confirmed that a Jeep truck was finally in the works. Fast forward to the 2018 LA Auto Show and our dreams have finally come true.
The Jeep Gladiator (named after the original Jeep truck from 1962-1971) was officially revealed in Los Angeles on November 28th. This was an event I sure didn't want to miss and luckily I was able to catch it all live being broadcast through social media. Tim Kuniskis, head of Jeep brand North America, after going through the history of the original Jeep trucks and touching on what the midsize truck segment needs, was joined on stage by an all-new 2019 Jeep Gladiator Overland (the truck version of a Wrangler Sahara). If you have a couple of minutes please watch the reveal video because my words can't do justice to the intensity of this reveal.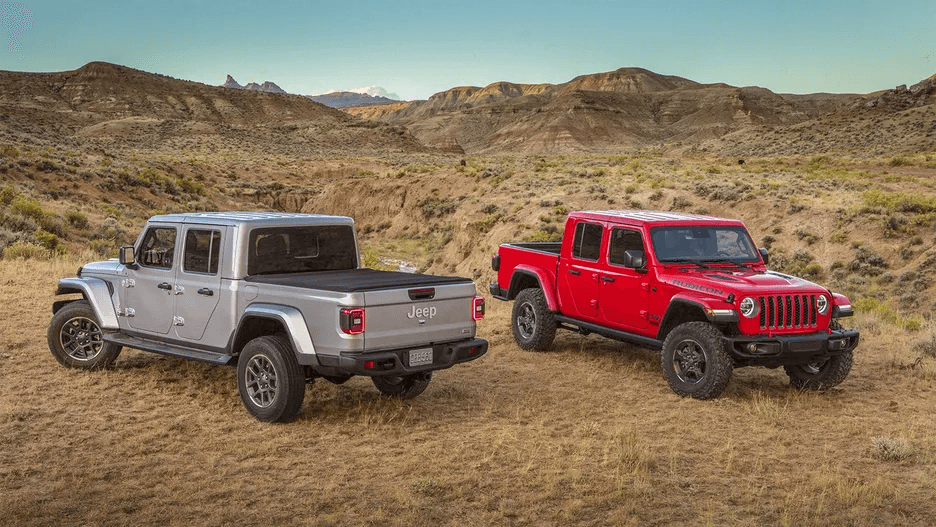 Now let us dig into the specifics. The 2019 Jeep Gladiator will be offered in 4 trim levels: Sport, Sport S, Overland, and Rubicon. The base engine will be the tried and true 3.6L Pentastar V6 used in the majority of Chrysler Products with a standard 6-speed manual transmission and optional 8-speed automatic. It has been confirmed that the 3.0L Ecodiesel will be available, we just don't know when. Four doors, five seatbelts, and a 5-foot bed is the only configuration at this point in time and that isn't anticipated to change because the demand for 2 door trucks is quite low but you never know. There will be over 80 safety and security features available from adaptive cruise control, forward collision warning, blind spot monitoring, etc. Other available features will be modular, lockable under-seat storage, an optional Bluetooth speaker, trail rail system for the bed with adjustable tie-down points, winch-capable steel front bumper, spray in bed liner, an all-new TrailCam off-road camera on the Rubicon, and so much more. Colors will be the same as the Wrangler except for the late availability colors Gobi Clear Coat and Gator Clear Coat.
Majority of reactions to the new Gladiator have been quite positive given that this will be the only midsize truck with a removable top and doors that carries with it best in class towing capacity and payload. Having the off-road capability of a Wrangler in a pickup truck will be one of the biggest factors when consumers are considering the direct competitors to the Gladiator: the Toyota Tacoma, the Ford Ranger, the Chevrolet Colorado/GMC Canyon, and the Nissan Frontier. Production is to begin April 2019 so we anticipate being able to order them hopefully sometime in the month of March.
Please head on over to Jeep.com to get a more in-depth look and even build the all-new Jeep Gladiator. Keep an eye out on our social media pages and our website as we will more than likely be holding a launch party when we receive our first Gladiator at the dealership and trust me, that's a party you won't want to miss.
About the Author:
Conner Gunnoe has been in the automotive industry for the last 4 years but has been around cars his whole life. He started out behind the counter at a NAPA Auto Parts store in southern Idaho while going to school seeking a degree in Automotive Technology Management. At NAPA he gained knowledge in aftermarket and factory parts and developed relationships with the local repair shops that they were supplying. He then moved on to be a mechanic and really started to learn just how complex the machines are that move us from place to place every day.
Conner and his wife moved to Northern Idaho in 2018 to raise their family. Conner says "Findlay Chrysler Jeep Dodge Ram is one of the best companies I have ever had the chance to work for. Conner is FCA certified and Expert rated with Jeep, Ram, and Uconnect products.