SCHEDULE TRANSMISSION SERVICE IN POST FALLS
Findlay Chrysler Jeep Dodge Ram is a leading provider of vehicle service in North Idaho. The company believes in providing drivers with the tools and information they need to care for their vehicles. Parts and systems are essential parts and systems, like the transmission.
SIGNS YOUR TRANSMISSION NEEDS SERVICE
The transmission is an important part of a vehicle's powertrain that allows the engine to shift gears at high engine revolutions per minute. It's important to get your transmission inspected regularly, but you'll also want to know how to recognize signs of transmission wear and what to look for.
Your transmission may need serviced under these conditions: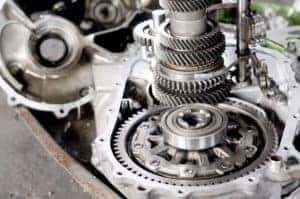 If your car feels sluggish or slow or maxes out at low speeds, it may be a transmission problem. Most modern vehicles have an automatic transmission, but drivers will still be able to tell if the car isn't shifting properly.
It Won't Stay in Gear: Gear slippage, when the transmission moves between gears seemingly at random, is another indication of transmission wear or damage. This can be very unsafe for the driver, so schedule service as soon as possible to avoid unnecessary wear and corrosion.
It Grinds or Squeals: If you hear grinding or squealing when in neutral or when the vehicle is shifting, that means the parts are rubbing together. This can be due to low transmission fluid or structural damage and needs to be addressed right away.
There is a Burning Smell: Another indication that the transmission parts are rubbing or grinding is the smell. It often produces a burning smell, which is a clear sign you should pull your Jeep vehicle over and call for assistance.
You'll find transmission care and service and a whole lot more here at Findlay Chrysler Jeep Dodge Ram. Schedule the maintenance your Jeep vehicle deserves in Post Falls today.
Sun10:00 AM - 5:00 PM

Mon - Sat8:00 AM - 7:00 PM

Mon - Fri7:30 AM - 6:00 PM

Sat8:00 AM - 4:00 PM

SunClosed