AC Service
Findlay Chrysler Jeep Dodge Ram service all makes and models, including yours. Trust Findlay's award-winning staff to get the job done right, the first time.
Air Conditioning Repair Service in Post Falls, Idaho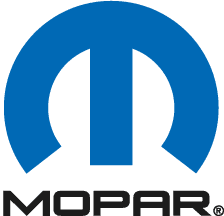 We know how you're A/C works and the best way to get it up and running, especially when summer rolls around. Your air conditioning could need a number of maintenance fixes, however, the most common issue with A/C is quite simple. Just bring your car over to Findlay Chrysler Jeep Dodge RAM and we can recharge your A/C with refrigerant. Refrigerant is a specially formulated mixture that's the sole purpose of transforming hot air into cold air. It does this by absorbing and releasing heat, ultimately leaving cool air behind.
Just like a house or apartment's A/C, your vehicle's unit can fail. Unlike your house or apartment, your vehicle's unit is mobile. Every pothole hit, curb bumped, gas pedal floored and collision experienced can make the sundry components to your air conditioning just a little bit weaker until one day-just another day, perhaps on a hot, humid day-they give out.
Air conditioning is also used during the winter to clear fogged windows because your defroster depends on cold air to reduce humidity. Getting your A/C in tip-top shape is essential to having clear visibility and staying safe during the cold months. Our team of experienced technicians has manufacturer-grade tools and diagnostics to repair and optimize your air conditioning system.
A/C REPAIRS INCLUDE THE FOLLOWING:
Recharge refrigerants.
Repair compressors and compressor's clutch.
Replace receiver/dryers.
Clean and repair vents.
Inspect tubes and seals.
Replace and clean condensers and radiators.
Check expansion valves and evaporators.
Check the blower motor and resistor.
Check switches, fuses, relays, control modules, blend doors, and the solenoid.
Whether it's a cracked hose, deteriorated seal, leaky liquid, chipped fan, or a dozen other tiny parts in your technologically advanced vehicle, A/C strength can drop off over time, sometimes dramatically, other times subtly. No one likes an escalating problem. Bring your vehicle to Findlay Chrysler Jeep's Service Department to fix any and all problems with your air conditioning system.
When you're new or used vehicle needs repair, be sure to bring it to Findlay Chrysler Dodge Jeep RAM for trusted, experienced service. We are here for all your repair needs, small or large, from an oil change and tire rotation to more in-depth diagnostics. Findlay has the factory equipment and trained technicians to ensure your vehicle is fixed right the first time. Save on your next quick service visit by browsing our Service Offers.
A/C Service Common Problems FAQ
Why does my A/C have weak airflow?
The most common cause is a restricted or clogged cabin air filter. Misdirected airflow is also a common cause. HVAC mode doors direct airflow and can bind and stick causing air to be misdirected. A weak blower motor can also create weak airflow as the blower struggles to work.
Are there any signals or alerts that tell me there is a problem with my A/C?
Lukewarm air or air that is barely cooled at all could indicate a low refrigerant charge in the a/c system.  Rumbling sounds in the vicinity of the compressor could indicate a failing compressor clutch.  Signs of leakage from the a/c system hoses and connection fittings is often indicated by an accumulation of dirt and oil.
Why isn't my A/C as cold as it used to be?
Generally, a sign that the system is low on refrigerant. It could also be caused by the engine overheating or running too hot.
My A/C starts off cool, but then gets warm, what causes this?
Ambient temperature plays a major factor in A/C performance.  The hotter it gets outside the less efficient the cooling system becomes.  The A/C may blow cold in the morning but when the ambient temperature increases in the day the efficiency of the A/C will decrease.
Why is there a nasty odor coming from the A/C Vents?
Mold, mildew, fungi, and bacteria growing inside the dark, damp evaporator of the air conditioning system.  Also, any odor from inside the vehicle can be collected in the A/C ventilation especially when the system is running on re-circulation mode. We offer a solution for that!
How do you test for and A/C system leak?
There are a few ways to test for a leak in the system.  You can often visually see refrigerant leaking from A/C components.  However, a small leak can be difficult to detect.  An A/C service charge with a special dye added will also aid in detecting a leak.  Another way is with the use of an A/C digital signal processing leak detector that detects halogenated refrigerants.
What causes an A/C system leak?
There are too many ways an A/C can leak.  Typically seals and gaskets fail due to normal wear and tear and age.  Hoses overtime wear and can start to leak.  Punctures to the A/C condenser which sits in the front of the vehicle behind the grille of the vehicle are vulnerable to being hit by debris as driving.
If you have any questions or to schedule a service appointment, contact Findlay Chrysler, Dodge, Jeep, and Ram at 208-457-1900.