Ram 2500 vs. Ford F-250

At a Glance: Ram 2500 vs. Ford F-250
You're a busy driver with a lot of work to do. So, you need a truck that can keep up with your pace, such as what you can find with Ram and Ford's powerful lineups. Which one will you choose when it's time to get things done in Post Falls, Hauser, Pleasant View, and Huetter?
That's what the team at Findlay CDJR is here to help you figure out. Check out our Ram 2500 vs. Ford F-250 heavy-duty pickup comparison, then contact the team at our dealership to give either of these trucks a try for yourself.

Performance: Power Guaranteed
While Ford has two gas engines and one diesel engine, we see that even if you take Ram at its base value, it offers one heck of a kick:
While both engines are evenly matched for the strength of their torque, we see that the base engine of the Ram 2500 kicks you ahead of the game with its horsepower. Enjoy the extra "oomph" you'll get when you load up with Ram.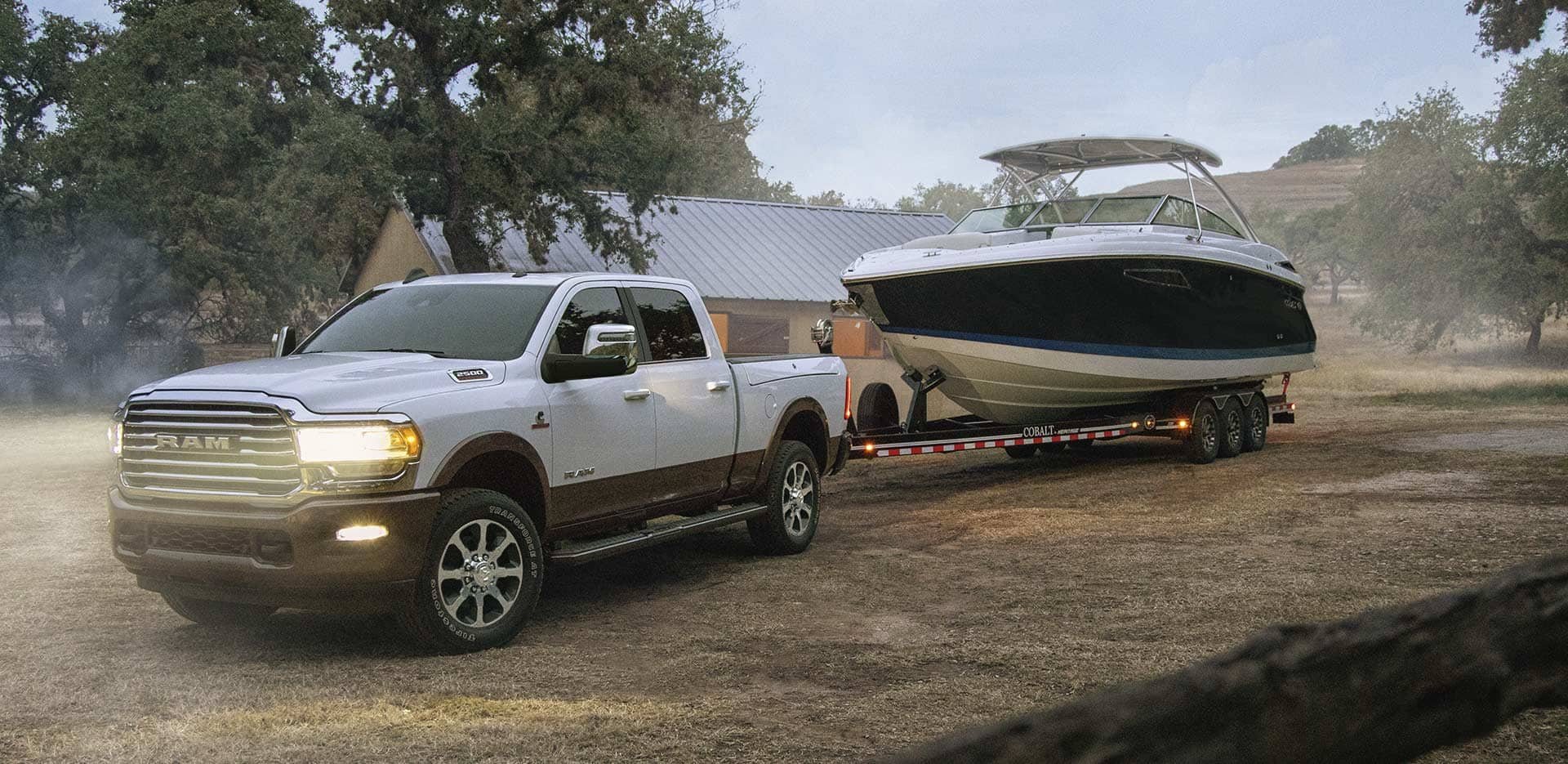 Interior: Advanced Cargo Bends to Help You Out
Enjoy the benefits of this pickup truck when you load up the cargo bed. On either truck, you have the option of a power liftgate to lower the tailgate without having to manhandle it—perfect for when you're loading up armfuls of cargo.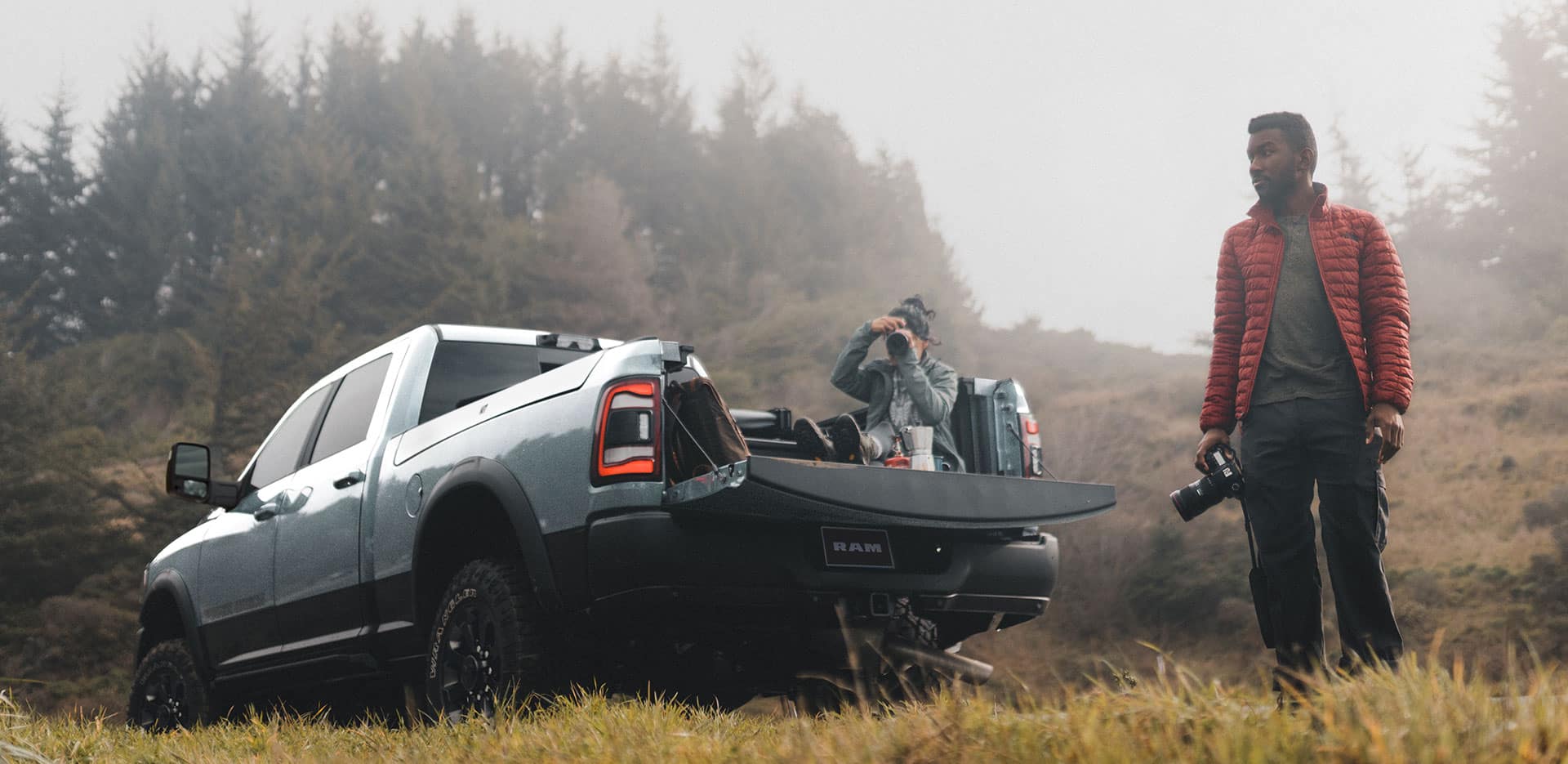 Looking for extra storage spots? Check out the Ram 2500 truck bed's optional RamBox® Cargo Management System or the optional BoxLink™ system in the Ford F-250. You can safely store your tools, cargo, or other knick-knacks.
What makes these two features different? The Ram's feature is a box built into the exterior of the utility bed. It can be used as a toolbox, an on-the-go cooler, or whatever you need it for.
On the other hand, the BoxLink® in the Ford refers to four lockable cleats that can help you tie down cargo in the bed. While useful, it doesn't create a separate compartment for your smaller tools or gear.
Technology: Modern Tech
Next, let's look at what kind of technology we've got inside the cabin of these powerhouse pickups. Both trucks allow you to access all your apps, contacts, media, and more with their optional 12-inch touchscreens, the largest size available on the Ram 2500 and the Ford F-250.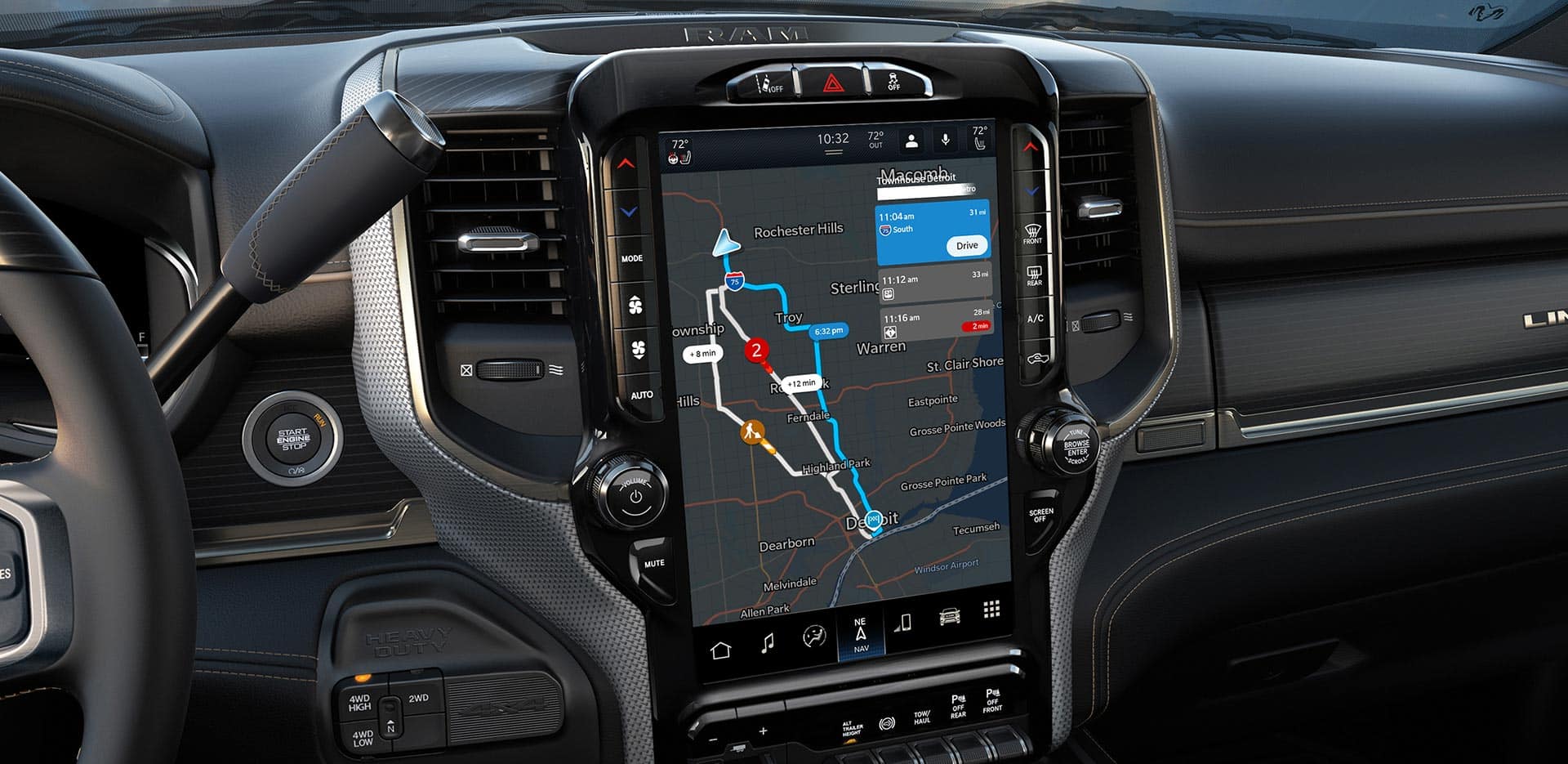 Always find your way when you take advantage of optional navigation systems, which, on the Ram 2500, include an Off-Road Pages feature on your dashboard. Keep your focus ahead of you while also following the helpful 3D display of directions.
The Ram 2500 can also help you see the back of your truck more clearly. When activated, the available Digital Rearview Mirror turns your rearview mirror into a video feed of the view out of your back window.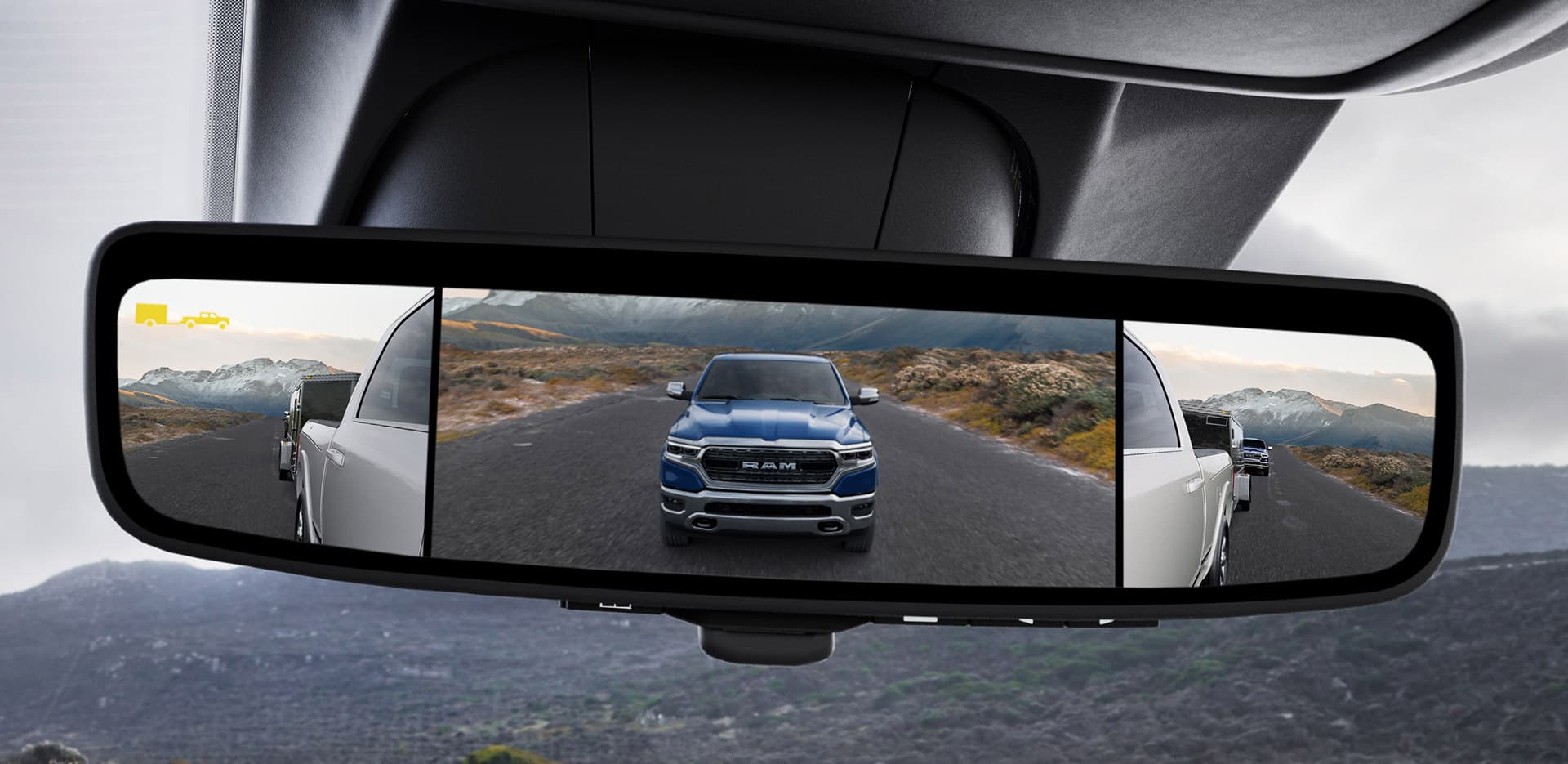 On the other hand, drivers in the Ford have an optional self-dimming rearview mirror, but without any further bells and whistles to make your view clearer.
Which Truck Will You Drive?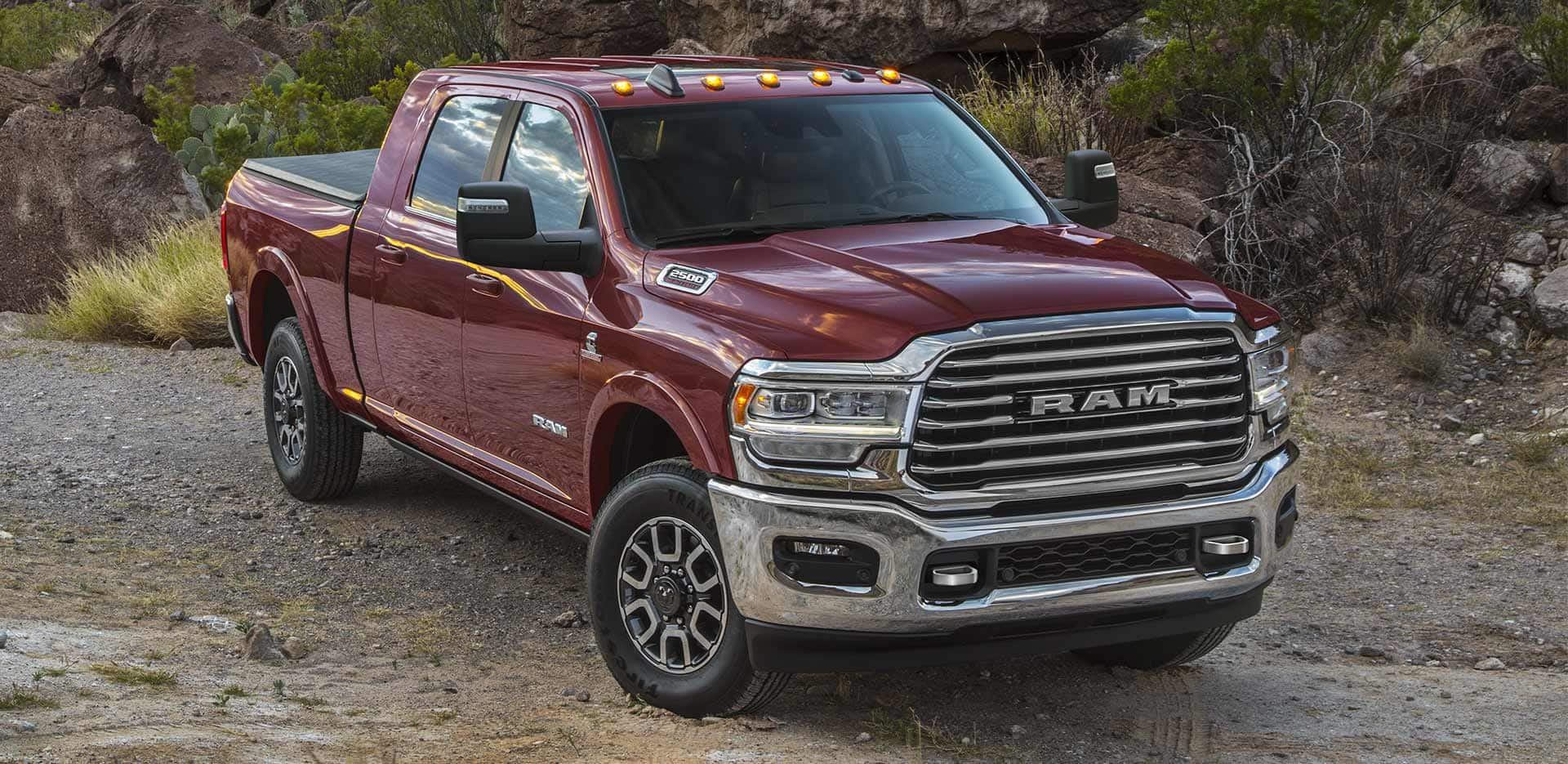 Now that you know a bit more about how the Ram 2500 vs. Ford F-250 compare and what they can bring to the Post Falls, Hauser, Pleasant View, and Huetter areas, which will you drive next time you're on a job?
If you like the Ram, the Findlay CDJR team can put you behind the wheel. Contact us to test drive the Ram 2500 today!
All the tools you need to move forward with experiencing a new Ram 2500 for yourself are conveniently available here online.